My DRAWING BOARD | THe Process
I am asked often about my process. Here is an overview of my technique in the making one of my larger pieces, "Rise" in 2017
This video shows a bit of my drawing technique and features "Goodbye" from The Secrets We Keep, my 2017 breakout series. I endeavor to never let the lines cross over, only to join, no cross hatching or stippling, just smooth flowing lines that feel like they are bending and creating something uniquely intriguing and beautiful.
Getting lost in the lights and shadows is very easy to do right now. This requires a ton of concentration and patience.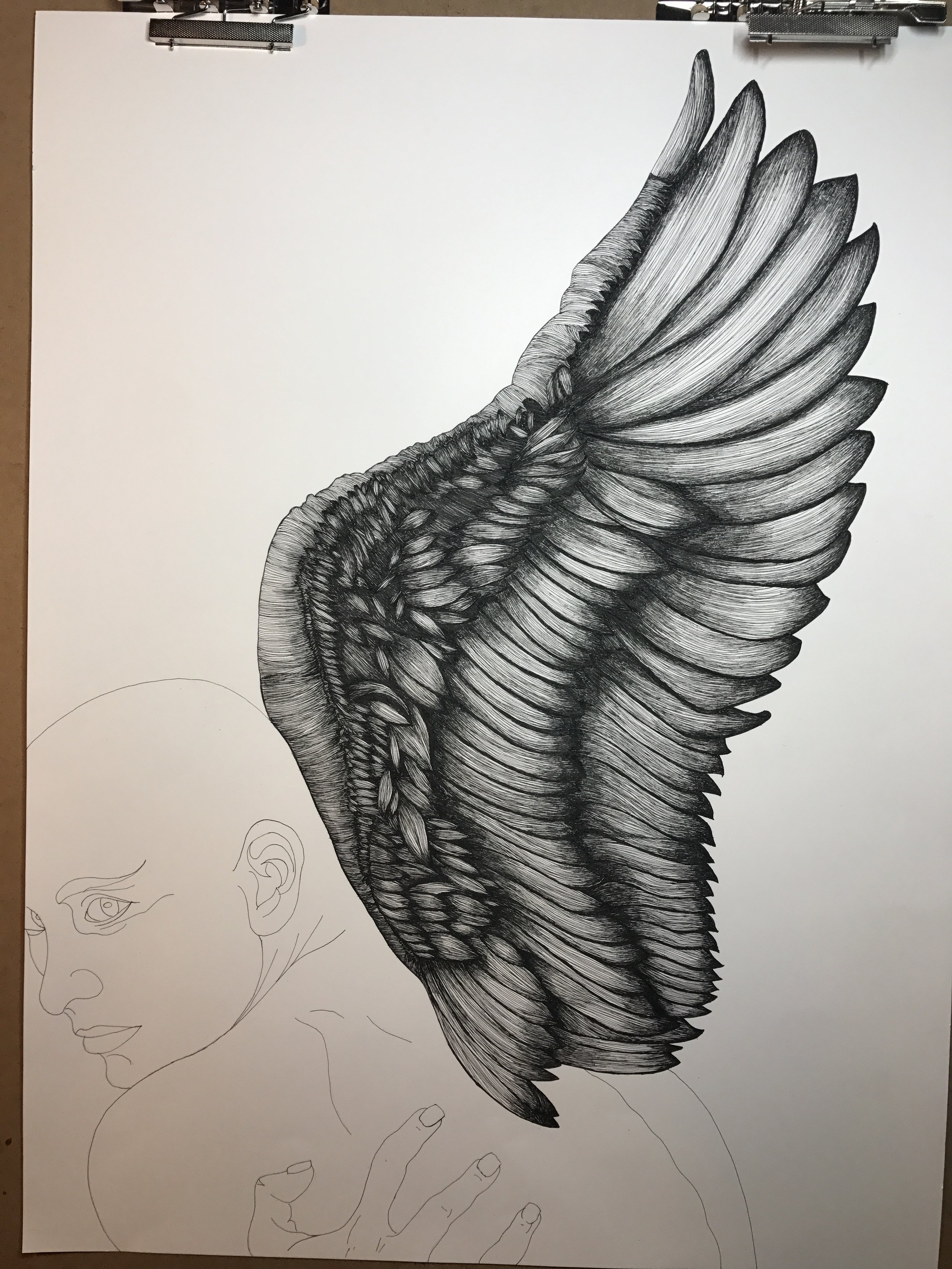 Finishing the wing feels like a major victory. This is about 50 hours in so far, start to finish.
It takes me a long time to fight through the lines and ideas. Lots of stopping and starting, figuring out what I really want to say, June 22 2017.
Making progress. Will soon be collaging the pieces onto a larger piece of paper. I love the depth this technique adds, and it gives me a little more freedom when I want to run off the page or change direction.
The brave part about pen and ink is embracing the mistakes and knowing ultimately the universe is guiding me to my final purpose. There is no going back; only moving forward, working with what I have created, and turning the mistakes into something meaningful.
The piece is inspired by photographs with permission from Filip Gržinčić and Vichy Deal